The Perimeter: An Identity Crisis

Information Resources
7/10/2017

Sixty-three percent of data breaches involve weak, default, or stolen passwords and ninety percent of today's security budgets are still spent on protecting everything but user identities and applications. This report highlights the key challenges of managing a complete identity and access solution during a time when cloud applications and mobile devices are on the rise.
DDoS Protection Strategies: Choosing the Right Model

Information Resources
7/10/2017

By thinking proactively about DDoS defense, organizations can build a comprehensive strategy to mitigate attacks. Choosing from on-premises security devices, cloud-scrubbing services, and a hybrid approach to DDoS protection allows organizations to customize their security strategy to their application architecture and business needs.
Is the Future of Enterprise Security in Managed Services

Information Resources
7/10/2017

Given this threat landscape, IT teams are beginning to rethink the traditional do-it-yourself (DIY) approach in which every security challenge is handled in-house. A side effect of this DIY approach is the tendency of IT to hyper-focus on specialized security solutions and technologies rather than on how best to manage risk. It seems clear organizations need to start rethinking DIY security. Is the best way to manage risk through outsourcing?
Debunking the Top 4 Myths About DDoS

Information Resources
7/10/2017

DDoS attacks seem to constantly be in the news, continually evolving and growing in complexity. You may have heard about the big, volumetric attacks that took down Donald Trumpís campaign website and Brazilian government sites during the Olympics. If you think youíre ready for a DDoS attackóor that you donít need to worry about oneómake sure youíre not buying into some of these popular myths.
Corero DDoS Trends Report

Information Resources
5/24/2017

Distributed Denial of Service (DDoS) attacks have the ability to impact customers, result in major financial losses, and cripple operations of any size. Service providers, hosting providers and the digital enterprise are all impacted by DDoS attacks. We analyze the current state of the threat landscape, and provide recommendations to ensure protection in the future.
Measuring the DDoS Threat and Opportunity

Information Resources
5/24/2017

Service providers, hosting providers, and the online enterprise are all impacted by DDoS attacks, which have continued to grow in size, frequency and sophistication in recent years. Not surprisingly, customer expectations for advanced security have also grown. Enterprises are increasingly calling on their service providers to assist them in the detection, analysis and protection against DDoS attacks before they impact their business.
Evolution of DDoS

Information Resources
5/24/2017

As the DDoS threat landscape has evolved over time, so has the ability to surgically remove DDoS attack traffic from transiting freely through provider networks. Mobile and wireline service providers - including ISPs, converged players, cable MSOs and others - are therefore uniquely positioned to inherently change the way DDoS attacks impact downstream customers, while gaining new revenue streams by offering next-generation protection.
DDoS from a Cost Center to a Revenue Generator with DDoS Protection-as-a-Service

Information Resources
5/24/2017

DDoS attacks are becoming more common and more sophisticated, and as such, they are one of the top security and availability threats you will face. A DDoS mitigation and defense plan is key to your successful security strategy and offers the added benefit of additional revenue and value.
An interview with Steve Grobman, CTO of McAfee
Top 10 Security Stories of 2018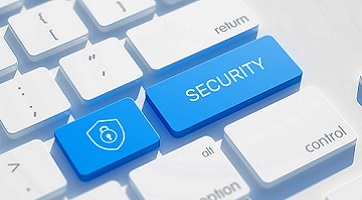 Slideshow archive