Anupam Sahai, the vice president of product management at Cavirin, which makes compliance and risk management tools for hybrid clouds, noted in an email that ports are one of 16 different critical infrastructures listed by the US Department of Homeland Security.
An attack against a port could be a test run of a bigger attack that is being planned.
"A compromised port facility may also provide easier entry for nuclear, biological, or chemical agents to be used in future physical attacks," Sahai wrote.
Better prepared
What complicates ransomware attacks on public institutions, besides the underlying motive, is the whole notion of money -- specifically, that government institutions lack the cash to pay ransoms or have strict rules prohibiting such action.
Many of these agencies and organization also lack the cybersecurity skills to fight off, or at least recover from, a ransomware attack.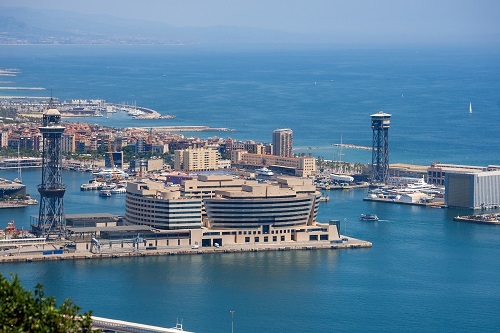 Ovum's Turner notes that the NHS knew it had systems that needed patching, but the IT and security staffs could not find the time or resources to conduct all the proper maintenance of its IT infrastructure. He noted:
Add to that the fact that some ransomware attacks such as WannaCry exploit common, well-known and well-documented vulnerabilities that should have been patched months beforehand, but which IT departments in places such as the UK's National Health Service were unable to patch across their entire infrastructure because they couldn't find the right moment to take down vital assets to perform the update. This makes for a perfect storm of "operationally justifiable vulnerability" that ransomware attacks can exploit at their leisure.
Still, state and local governments, along with other public agencies, need to take the security steps that they can, which includes developing a multi-layer program that can stop malware and other intrusion from coming onto the network to start, said Darius Goodall, pirector of product marketing at Barracuda Networks, who has worked with Miami, Oklahoma City and others on cybersecurity prevention.
While prevention is the key, Goodall concedes that ransomware can still get through. In that case, government agencies need specific backup plans to get systems restored and to ensure that services continue for the public.
"If data backup is not in place, there are a few steps one can take. First, find out what type of ransomware it is, e.g. encryption, screen-locking, etc., from there you can see if you're still able to access files, especially from another location like a mobile device. If so, then the ransomware is likely fake," Goodall wrote in an email.
"If it's encryption or screen-locking, disconnect from your network and use anti-malware or antivirus software to clean the ransomware and use a data recovery tool to help find those deleted files that are often trashed once ransomware encrypts new copies," he added.
Goodall adds that he never recommends any cyber attack victim negotiate with threat actors, but he understands the temptation of doing so. Instead, as the cliché goes, the best offense is a good defense.
"The real challenge many organizations face is implementing the security measures necessary to prevent your organization from ever finding itself in the position in the first place," Goodall wrote.
Related posts:
— Scott Ferguson is the managing editor of Light Reading and the editor of Security Now. Follow him on Twitter @sferguson_LR.