At CES this week, the Wi-Fi Alliance announced the latest iteration of the WiFi industry standard -- Wi-Fi 6 -- which is based on IEEE 802.11ax technology.
The alliance plans to offer a certification program for Wi-Fi 6 by the third quarter of this year. However, that won't stop some vendors from demonstrating products at CES that now incorporate the technology, such as high-performance access points and laptops. Wi-Fi Alliance members (and CES exhibitors) such as Broadcom, Marvell, Ruckus and TP-Link have already announced new devices supporting Wi-Fi 6.
The Alliance expects 1 billion Wi-Fi 6 chipsets to be shipped annually starting in 2022. The group envisions a large array of uses for the new standard, including smart homes, smart cars, businesses, e-Learning, Internet of Things, stadiums, public venues and transportation hubs.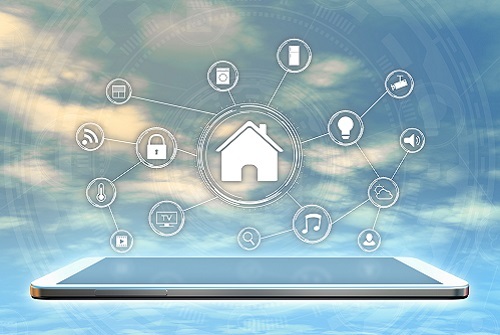 While there are no built-in security protocols in Wi-Fi 6 itself -- this is hardware-level after all, and security protocols need to be implemented in software -- there are implicit security improvements. Any battery-operated IoT device used to provide security functions will be able to function over a longer time, for example. And since this standard makes it much easier for the integration of WiFi into 5G networks, security hardware will be able to connect to the new faster networks that will be coming instead of being left behind.
The new capabilities of Wi-Fi 6 include:
Uplink and downlink orthogonal frequency division multiple access (OFDMA): This increases network efficiency and lowers latency for high demand environments. It will enable more users to simultaneously operate in the same channel and therefore improves throughput.
Multi-user multiple input multiple output (MU-MIMO): The new arrangement allows more data to be transferred at once and enables an access point to transmit to a larger number of concurrent clients at once.
Transmit beamforming: This will improve signal power which then enables higher data rates at a given range resulting in greater network capacity.
1024 quadrature amplitude modulation mode (1024-QAM): This increases throughput in WiFi devices by encoding more data in the same amount of spectrum. The throughput may increase by as much as 25 percent over Wi-Fi 5.
Target wake time (TWT): This addition will significantly improve battery life in WiFi devices, such as IoT devices.
In addition, data rates have been improved to a maximum of 10 Gbit/s.
Finally, the new standard can hold eight separate users compared to the four that Wi-Fi 5 could handle.
Vijay Nagarajan, vice president of the Marketing and Mobile Connectivity Division at Broadcom, noted in a statement that some Wi-Fi 6 products have already made it out to consumer locations, including big box stores and online markets like Amazon.
He also seems confident of the standard spreading to other products, noting: "2019 will be the year of Wi-Fi 6 as it rapidly proliferates with smartphones. The wireless experience on our mobile phones will now be ever so swift, secure, and steady as we seamlessly stream or share our digital memories."
Chuck Lukaszewski, vice president of wireless strategy and standards for Aruba, which is owned by Hewlett Packard Enterprise company, also thinks that Wi-Fi 6 will find a home in the 5G mobile world:
Users will also receive an operator-grade radio experience, enabling 5G networks to seamlessly incorporate Wi-Fi 6 for additional capacity. As always, Aruba will continue to ensure our networking technologies are fully compliant with Wi-Fi Alliance certification standards for interoperability and security.
Wi-Fi 6 is an incremental improvement rather than a radical redo, but it will offer significant user benefits due to increased throughput and capacity, with some additional security tossed in.
Related posts:
— Larry Loeb has written for many of the last century's major "dead tree" computer magazines, having been, among other things, a consulting editor for BYTE magazine and senior editor for the launch of WebWeek.