Security attacks launched from the cloud, and especially those using encrypted malware, are proving a mounting challenge for defenders who are also faced with increasingly costly attack volumes and vectors.
The effects of such attacks cause disruption resulting in lost revenue and customers, missed opportunities and expensive clean-up bills.
Cisco's recently released the results of its 2018 Annual Cybersecurity Report, based on data collected in 2017, where 3,600 security professionals in 26 countries were asked what their biggest headaches were. More than half of attacks acknowledged by respondents resulted in a total cost of half a million dollars per company.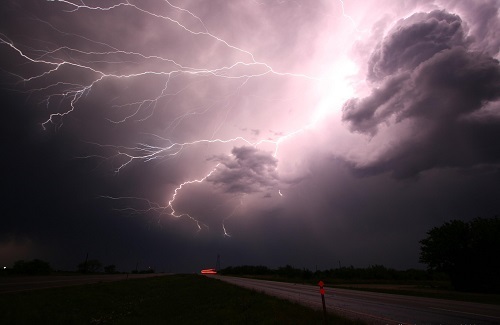 Not that these costs could have been mitigated. CISOs and their InfoSec teams are under increasing pressure to show corporate boards and CEOs, who are worried about potential legal actions or future financial losses, that their enterprise networks are secure.
A lack of advanced security in the cloud -- at the same time more and more enterprises are investing in cloud service -- may leave CISOs ambivalent about where their corporate data can safely live. Cisco found that attackers are taking advantage of evolving and expanding cloud environments as a foundation for attacks, but conversely, private clouds are being utilized by about a quarter of firms, up from 20% in 2016.
Among these, about 60% of enterprises and their security teams report that they host networks in the cloud because they feel it offers better security. About 50% note that they do so because of either better scalability or ease of use.
Corporate weaknesses
A wide range of potential weak points for attack were reported, including the third-party supply chain, the constant evolution of malware, and the fact that encryption is increasingly used by hackers to avoid detection.
"Last years' evolution of malware demonstrates that our adversaries continue to learn," said John Stewart, senior vice president and chief security and trust officer at Cisco. "We have to raise the bar now."
The report highlights that supply chain attacks are increasing in velocity and complexity, focusing the minds of CISOs on how watertight partner cybersecurity hardware and software is, citing Nyetya and Ccleaner as attacks on trusted software.
"We believe that we'll see more of these types of attacks in 2018," Franc Artes, architect of Cisco's security business group, told SecurityNow. "(We feel) that no sector is safe from attacks. Most adversaries are opportunistic and will not discriminate across countries or verticals."
Encryption poses a special challenge to defenders in that it both secures against attacks while providing a vehicle for them.
"Attackers are aware that in-line security technologies have the capability to intercept and inspect encrypted traffic; they are also aware many companies do not enable this functionality," said Artes.
In terms of lines of defense, a quarter of security professionals surveyed in the report said they used technology from between 10 and 20 vendors, illustrating how fragmented the approach to cybersecurity can be as threats grow in volume and complexity.
More companies are using AI and machine learning to level the playing field. In particular, behavioral analytics were used by nearly all respondents to help locate bad actors in networks. But machine learning still has a way to go to improve the rate at which it "learns" security threat patterns.
"We believe that though better training, data can help speed machine learning," said Artes. "Its real value, especially in monitoring encrypted web traffic, stems from its ability to detect 'known-unknown' threats -- previously unseen variations of known threats, malware subfamilies, or related new threats -- and 'unknown-unknown' net-new malware."
Related posts:
— Simon Marshall, Technology Journalist, special to Security Now