You are a substantial global telecom service provider with annual revenues in excess of $1.5 billion. Your external endpoints are effectively the huge number of customers you provide with communications services.
You offer retail financial services and run a regulated banking business in partnership with Visa Europe and Mastercard International. You have a wholesale business that interconnects with other telecom carriers worldwide. You provide security services to other organizations.
With diversified operations on such a grand scale, how do you keep everything secure, and who do you choose to do it?
IDT Corporation, listed on the New York Stock Exchange and based in New Jersey, is this company. It employs over 1,000 people across more than 20 countries, offering prepaid, VoIP telephony and financial services, specifically targeted at immigrants and the under-banked.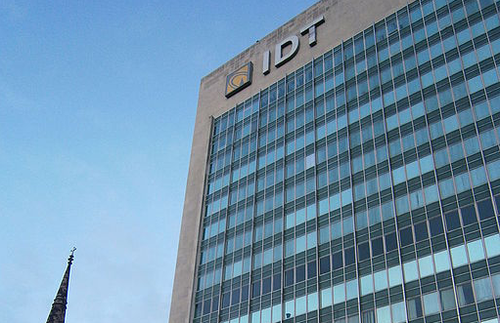 Under the leadership of Golan Ben-Oni, a "security weatherman" and global CIO at IDT, the corporation survived two virulent attacks in 2017 from perpetrators using cyberweapons stolen from the NSA. Ben-Oni took what he learned from many attacks on IDT, and solutions he developed himself, and funneled the knowledge into Security IO, a firm that specializes in threat hunting, where he is CEO in parallel with his IDT role.
Vendor strategy
Ben-Oni is quick to point out that the threats IDT faces are threats faced fundamentally by everyone, but that no single vendor has all the answers to rapidly evolving hacker strategies and tools.
"IDT and its associated organizations operate not only within the telecommunications vertical but also in gas-and-oil, pharmaceuticals, finance, entertainment, and education vertical markets," he told Security Now.
"The challenge here is that state-sponsored tools are now in the hands of everybody, and this means that many of the security solutions [that vendors] deployed are no longer capable of protecting [enterprises] from non-state sponsored actors. The answer here is to move as fast, or faster than the adversaries, and this is often not possible with incumbent or legacy vendors."
Ben-Oni's two-step strategy is to not only double-up, but to "triple-up" on solutions from incumbent threat prevention vendors. Then, in an acknowledgement that incumbent vendors can't always keep up with the speed that bad actors are moving, he'll handpick another vendor or two from the startup community and effectively have four or five different supply resources to pull from for intrusion prevention.
"What we have found is, very often, the startup vendors can do a better job because they've pivoted more quickly than the incumbent vendors, and are providing something unique in the industry that no one else has before," he says, pointing to Israeli developer Solebit, a firm staffed by graduates from an elite Israeli Defense Forces unit, as an example.
The vendor filter
Clearly, this makes for a complex security environment where many vendors may overlap each other, but that overlap is designed to minimize the cracks. Because Ben-Oni's mantra is to minimize mean-time-to-resolution, he has three golden rules that purposefully limit his choices.
The first is that only vendors who can prove they can offer minimization in terms of either efficacy, detection or response are chosen to participate. Secondly, to fit snugly with the current architecture, only vendors which have bidirectional APIs -- even if they are commercial competitors -- are allowed since he advocates knowledge-sharing between disparate systems.
Finally, the internal goal at IDT is constant improvement, week by week, towards besting a structured set of rolling performance indicators.
"We automate [the] majority of our detection, investigation, and response to security incidents, and therefore have removed the [slow] human-factor and replaced it with [very fast] computing and AI intelligence systems," he said. "This allows us to easily meet our own internal metrics and response."
Next page: Cloud & Compliance