CASBs: A Primer on Securing Your Cloud Environment
Date:
Thursday, March 29, 2018
Time:
1:00 p.m. EST / 10:00 a.m. PST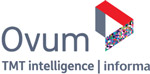 Speakers
Rapid proliferation of cloud services has turned the security landscape on its head. Where firewalls and device management solutions were once enough to protect corporate data, today enterprises must contend with access from unmanaged BYO devices, file sync and share platforms, and new workflows. Traditional security solutions are ill equipped to protect data in this new cloud- and mobile-first environment.
Changes in corporate infrastructure have necessitated a change in approach to security, one that is more focused on data protection across multiple applications. Join Ovum analyst Rik Turner and Bitglass VP of Product Management Mike Schuricht as they explore the challenges of migrating to cloud and widely used solutions like cloud access security brokers (CASBs) that have emerged to solve these challenges.
Rik Turner, Principal Analyst, Infrastructure Solutions, Ovum


Rik is a principal analyst in Ovum's IT Security and Technology team, specializing in cybersecurity technology trends, IT security, compliance, and call recording.

Rik provides analysis and insight on market evolution and helps end users determine what type of technology and which vendor they should be pursuing.

Rik has also worked in Ovum's Financial Services Technology team, with a specialization in capital markets technology. Prior to joining Ovum, he worked as an IT journalist, specializing in networking and security, and as a foreign correspondent in Brazil, where he worked, among others, for the Financial Times and The Economist.
close this window
Mike Schuricht, VP of Product Management, BitGlass


Mike Schuricht has led the product management and techpubs teams since joining Bitglass in November 2013. He has a background in the development of enterprise security products, with expertise in configuration management, UI design, and networking. Prior to joining Bitglass, Mike was a PM at Palo Alto Networks leading security management and UI strategy. Before that, he held technical marketing and engineering roles at Mentor Graphics. Mike earned an MS in Electrical and Computer Engineering and BS in Computer Engineering from UC Santa Barbara. Communications.
close this window
Brian Tokuyoshi, Sr. Product Marketing Manager, Palo Alto Networks

Brian is a Senior Product Marketing Manager for Palo Alto Networks, where he covers protections for mobile workforces and preventing credential-based attacks. He holds a Bachelor's degree in Computer Engineering and is currently attending The Wharton School at the University of Pennsylvania.
close this window


Webinar Registration
To register for this webinar, please complete the form below. Take care to provide all required information (indicated in
red
). Press
Register
to complete your registration. If you have already registered for our site or for one of our webinars, you may
login
to register without re-entering your information.
In a new paper released this week, two professors describe what they call the "crypto crumple zone," which looks to balance encryption and privacy with government's ability to investigate possible crimes.
A Ponemon survey finds a growing concern among cybersecurity professionals who work in the world's oil and gas industries.
UK-based Cambridge Analytica and its parent company are embroiled in controversy after amassing Facebook data on 270,000 users to influence election outcomes. Here's how to find out the dirt they have on you.
Besides the current crop of jobs AI is stealing, other InfoSec roles are also potentially next unless professionals safeguard their careers by repositioning their skills, say IT security and careers experts.
As billions of IoT devices are coming online, especially in healthcare, the security landscape is getting increasingly complicated, according to a report from Zingbox.
An interview with Steve Grobman, CTO of McAfee