Increase Operational Efficiency with Security Automation
Date:
Thursday, March 28, 2019
Time:
11:00 am New York / 3:00 pm London
†

Speakers
Ask anyone and youíll hear that most security teams today are facing the same issues: increasing attacks, the expanding security talent shortage, and a seemingly insurmountable volume of data. If this sounds like you (or your CISO), itís time to give security orchestration and automation a serious look.
Join us in this webinar to learn how automation can help you evolve your security strategy for the challenges you face today (and tomorrow). By augmenting your capabilities and integrating into your existing tech stack, youíll increase your teamís efficiency and level-up your security program to improve your overall security posture.
†
Maxine Holt, Research Director, Ovum


Maxine leads Ovum's security proposition, developing a comprehensive research program in this area to support vendor, service provider, and enterprise clients. Having worked with enterprises across multiple industries in the world of information security, Maxine has a strong understanding of the challenges faced and how organizations can look to overcome these challenges.

Maxine rejoined Ovum in 2018, having spent over two years at the Information Security Forum (ISF) developing research in areas including Protecting the Crown Jewels and Securing Collaboration Platforms. Prior to the ISF, Maxine spent 15 years at Ovum covering topics including security, human capital management, and identity and access management. Maxine has a particular interest in how all the component parts of security combine to make up an organization's security posture.

Starting her career as a software developer in the financial services industry, Maxine gradually progressed into a systems analyst role and then moved into consulting for the financial services and internet sectors. She is a regular speaker at events and writes a monthly Computer Weekly article covering various aspects of information security.
close this window
Dean Stoneback, Senior Director, Engineering, SCTE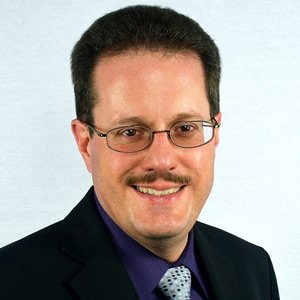 Dean Stoneback is responsible for the development of standards and operational practices for the broadband communications industry, with specific targets that include reducing energy usage through the Energy 2020 program, assuring that networks are ready for DOCSIS 3.1 deployments, enabling advanced and IP video services and supporting the migration of networks from coax to fiber delivery. Prior to joining SCTE/ISBE in 2014, he spent 26 years with the Jerrold division of General Instrument, Motorola and ARRIS. As a senior manager with ARRIS, he was most recently responsible for systems analysis and architecture development for transmission products for the cable industry, including optics, RF, Ethernet and PON products. During his career he has focused primarily on fiber optic, RF and PON transmission systems and has experience in systems engineering, hardware design and system integration and test. Dean was editor of and a contributor to the Third Edition of the NCTA Recommended Practices for Measurements on Cable Television Systems in 2002 and the secretary and a contributor to the SCTE Measurement Recommended Practices for Cable Systems, Fourth Edition in 2012. He co-authored a book on the return path entitled Broadband Return Systems for Hybrid Fiber/Coax Cable TV Networks.
close this window
Wayne Hickey, Advisor, Product Marketing - Ciena


Wayne Hickey is an advisor in Ciena's Portfolio Solutions Marketing team. He has extensive experience in virtualization, packet and optical networking technologies with ECI Telecom, APCON, Overture Networks and Cisco Systems where he held roles in product marketing, solutions marketing, product managing and systems engineering. He also held various positions with Aliant Telecom (Bell Aliant), the third-largest telecommunications provider in Canada.
close this window
Douglas Hague, Solutions Marketing CIVT Ė Viavi Solutions

Over 20 years of experience at Viavi Solutions and the companies within the Test and Measurement industry with over 16 years in the CATV arena and over 2 years in the Fiber optics arena, originally joining the company when it was Wavetek Doug has been part of the technical support, training, application engineering, solutions consulting, and marketing groups and is currently marketing manager for Viaviís Fiber field test solutions.
close this window
Sev Sadura, Director of Product Marketing Ė Clearfield

Sev Sadura has over 18 years of experience in telecom and data network markets. Heís held product management and leadership positions at Pentair, Transition Networks, Allied Telesis and Entrust Datacard. Sevís focus is on innovation and how technology mitigates business risks and solves customer challenges.
close this window


Webinar Archive Registration
To register for this webinar, please complete the form below. Take care to provide all required information (indicated in
red
). Press
Register
to complete your registration. If you have already registered for our site or for one of our webinars, you may
login
to register without re-entering your information.
An interview with Steve Grobman, CTO of McAfee
Top 10 Security Stories of 2018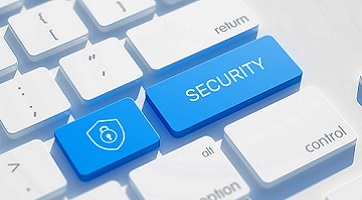 Slideshow archive