Risk Buy-Down: Why Data Security is a Must
Date:
Tuesday, April 23, 2019
Time:
11:00 am New York / 4:00 pm London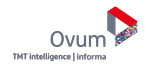 Speakers
With cyberattacks inevitable and data breaches highly likely, companies are evaluating their investment in security by their ability to reduce risk. While endpoint and network security continue to grow, and identity management technology becomes well-established, securing data itself must be front and center of enterprise strategy. As threat actors continue to find ways through the corporate edge and to hijack the accounts of legitimate users, protecting sensitive data and ensuring that authorized data activity is appropriate are the cornerstones of mitigating risk.
Join this webinar on April 23rd at 11am ET and learn:
What is the most effective way to mitigate data breach risks
Why does security have to be data-centric
What are the shortcomings of perimeter-based security and IAM tools
How to enhance perimeter security, IAM, DLP, SIEM with modern database security
Rik Turner, Principal Analyst, Ovum


Rik is a principal analyst in Ovum's IT Security and Technology team, specializing in cybersecurity technology trends, IT security, compliance, and call recording.

Rik provides analysis and insight on market evolution and helps end users determine what type of technology and which vendor they should be pursuing.

Rik has also worked in Ovum's Financial Services Technology team, with a specialization in capital markets technology. Prior to joining Ovum, he worked as an IT journalist, specializing in networking and security, and as a foreign correspondent in Brazil, where he worked, among others, for the Financial Times and The Economist.
close this window
Bernd Steinwender, Head of Product Management, NTS Retail


Bernd is currently the Head of Product Management at NTS. His career at NTS Retail started 2001 when he was working as a technical engineer. After that he became a project manager for many telco projects he then moved forward to the key account management. With this background he was appointed to become the Head of Product Management.

The educational background includes finalizing a higher technical school in electrical engineering and a graduate in Computer science at the JKU – Johannes Kepler University Linz in 2000..
close this window
Katharine Hulls, Vice President Marketing, Celebrus Technologies


As VP Marketing for Celebrus Technologies, Katharine is responsible for global marketing and communications, both direct to end-users and via a worldwide network of partners. This responsibility includes the development and execution of joint marketing activities with key partners, messaging and proposition creation, product marketing, digital marketing, content marketing and analyst relations.

Katharine has over 20 years' marketing management experience with a strong focus on data and analytics software and services providers. Before joining Celebrus in July 2011, Katharine was Head of Marketing, EMEA for Experian Marketing Services which encompasses brands such as CheetahMail, QAS, Hitwise and Mosaic. Earlier during her tenure at Experian, Katharine was also Head of Marketing for CheetahMail across EMEA and UK/Ireland.

Prior to her three years at Experian, Katharine worked for predictive analytics software vendor SPSS, before their acquisition by IBM, where she led and reshaped the UK Marketing team and was part of the EMEA Marketing Management group. Previous to that, Katharine was responsible for marketing communications across EMEA and APAC for web security company Websense, and before that she held a variety of global and EMEA marketing management roles at industry analyst Gartner. Katharine started her marketing career at Sony.

Katharine holds a BA (Hons) from the University of London and the Chartered Institute of Marketing's Postgraduate Diploma.
close this window
Peter Dorrington, European Head of Customer Insight, TeleTech Consulting


Peter is a specialist in information strategy, big data and customer analytics. He has formed and led a high performing analytics team in an Analytics Centre of Excellence and worked with a wide range of organisations across Europe. Peter has supported senior executives in preparing strategies and plans for the exploitation of big data and analytics as well as led governance and project offices of large scale analytics deployments in both traditional and digital environments and across multiple sectors.
close this window
San Zaw, Head of Pre-Sales, Asia at TIBCO Software Inc.


San Zaw is the Director of Solutions Consultants in Asia at TIBCO Software. Based in Singapore, San leads the regional pre-sales teams across South East Asia, Greater China, and Korea, and is responsible for the solution sales business growth in the Asia region.

He is a practitioner in Contextual Event Processing and Digital Services, and works with Asia's leading Financial Services Institutions and Communications Service Providers on architecting game-changing solutions, and delivering differentiated customer experiences.

A seasoned veteran in the Telecommunications industry, San is a regular speaker and thought leader at financial and mobility innovation circles. His interests include helping enterprises monetize on their digital ecosystem, exposing businesses to the API economy, and advocating of live behaviour and lifestyle monetization with Fast Data (live insight-to-action).

San brings over two decades of experience in the field of InfoComm Technology and built a track record in solving complex business challenges for enterprises ranging from Telco, Banking, Transportation & Logistics, Healthcare, Gaming, to Defense and Statutory bodies. During his career at TIBCO, he has helped spearhead the development of the business in the emerging markets across Asia.

Prior to TIBCO, San has worked with Deutsche Telekom AG on tele-commerce initiatives, and with StarHub Ltd where he helped build the managed services consulting practice.
close this window


Webinar Archive Registration
To register for this webinar, please complete the form below. Take care to provide all required information (indicated in
red
). Press
Register
to complete your registration. If you have already registered for our site or for one of our webinars, you may
login
to register without re-entering your information.
An interview with Steve Grobman, CTO of McAfee
Top 10 Security Stories of 2018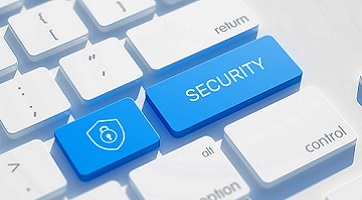 Slideshow archive