Webinar Archives

Webinars are free sponsored educational seminars that are accessed over the Internet. You can register for upcoming Webinars or view archived presentations via the links below.
12 Ways to Defeat Two-Factor Authentication




Date:

12/11/2018
Sponsors: KnowBe4
View archived webinar

Everyone knows that two-factor authentication (2FA) is more secure than a simple login name and password, but too many people think that 2FA is a perfect, unhackable solution. It isn't!

Join Roger A. Grimes, KnowBe4's data-driven defense evangelist and security expert with more than 20 years of experience, for this webinar where he will explore 12 ways hackers can and do get around your favorite 2FA solution.

The webinar includes a (pre-filmed) hacking demo by KnowBe4's Chief Hacking Officer Kevin Mitnick, and real-life successful examples of every attack type. It will end by telling you how to better defend your 2FA solution so that you get maximum benefit and security.

You'll learn about the good and bad of 2FA, and become a better computer security defender in the process, including:
12 ways hackers get around two-factor authentication
How to defend your two-factor authentication solution
The role humans play in a blended-defense strategy
SD-WAN Adoption Drives Greater Demand for Integrated Branch Security




Date:

11/8/2018
Sponsors: Versa
View archived webinar

With the rise of SD-WAN there is now an increased urgency for service providers and customers to implement SD-WAN with integrated security.

In response to this market demand, many service providers have implemented a managed SD-WAN model that simplifies security for their enterprise customers. Not surprisingly, managed SD-WAN- services have been widely adopted, utilizing either an outsourced or SaaS-based service.

This webinar will discuss:
The rise of SD-WAN as an alternative to traditional enterprise WAN; what is driving its growth
The security challenges inherent in SD-WAN vis-à-vis traditional WAN
The options for meeting this challenge (built-in, a second box or cloud-delivered security)
What You Can Do To Strengthen Security Over Your Clouds




Date:

6/26/2018
Sponsors: Keysight
View archived webinar

Cloud is transforming enterprises in every segment, yet security in the cloud may not be as strong as it should be. Responsibility for the security of data, applications, and services in the cloud remains with the enterprise, but control is limited. View this webinar to learn more about how cloud expands your attack surface and how your security architecture needs to adapt, to keep pace with cloud adoption. Find out how you can leverage your existing security solutions to keep your cloud data, applications, and customer experience safe from cyberattacks.
Future of CASBs: Securing the Expanding Cloud Footprint




Date:

6/21/2018
Sponsors: Bitglass
View archived webinar

The cloud security landscape is evolving rapidly as platform providers expand their offerings. Where needs were once limited to identifying high-risk data outflows and malicious users, today cloud security requires a comprehensive suite of capabilities that provide actionable analytics and a single point of control for all apps. Cloud access security brokers (CASBs) have already made waves as the next-generation solutions capable of true cloud data protection.

Join Rik Turner, Analyst at Ovum and Salim Hafid, Product Marketing Manager at Bitglass for a deep dive on the future of the CASB market as cloud platforms like Office 365, G Suite, and AWS continue to make inroads into the enterprise. Learn how this segment of the security market has grown to encompass data protection, threat protection, mobile security, and more.
SD-WAN: Best Practices for Application Delivery & Multi-Cloud Security




Date:

6/20/2018
Sponsors: Aryaka
View archived webinar

As enterprises embrace digital transformation, their vulnerability to security breaches increases as their attack surface expands. With cloud platforms, SaaS applications and more connections across diverse locations, global enterprises are finding that they require a defense in depth security strategy to protect both mission-critical applications and data.

So what SD-WAN strategies can be applied to maintain best-in class security across a global network?

This webinar explores SD-WAN architectures in depth and the best practices and essentials for delivering multi-layered, defense in depth security through your global enterprise WAN, while also enhancing application performance required to improve productivity at the speed of today's business environment.

In this webinar, you will learn about:
How a global manufacturing leader applied layered security to their network
Challenges in protecting mission-critical applications for global enterprises
The importance of deploying multiple layers of security to protect business-critical data
Integration best practices that provide global enterprises with enhanced security infrastructure and faster application performance
Cloud Access Security Brokers in the Wild




Date:

5/30/2018
Sponsors: BitGlass
View archived webinar

Cloud applications like Office 365, Salesforce and AWS have taken enterprise IT by storm. Some have embraced the cloud, creating corporate instances of these widely used platforms in order to maintain some control over cloud data. Others are wary of the security and compliance challenges posed by these new services. Enter cloud access security brokers or CASBs – purpose-built solutions that provide real-time data and threat protection for the cloud.

To date, hundreds of organizations in every major vertical have deployed CASBs as a means of addressing gaps in their security. In this webinar, presented by Rik Turner, analyst at Ovum, and Rich Campagna, CMO and SVP Products at Bitglass, we'll explore real-world security use cases. Learn how your peers – in healthcare, financial services, tech, manufacturing and other industries – are leveraging next-generation technologies to achieve comprehensive control and visibility across all cloud platforms.
Making the Case for a DevSecOps Transformation




Date:

4/26/2018
Sponsors: BMC
View archived webinar

The explosive growth of public cloud and DevOps adoption has transformed how businesses deliver products and services to their customers. The quickening pace of business agility, coupled with innovative new cloud technologies and the negative press of high-profile cloud data breaches, has ratcheted up the pressure on development, IT operations and IT security. Join us for this webinar where Roy Illsley of Ovum and Rick Bosworth of BMC will share how you can enable DevSecOps in your organization.

Attend this webinar to:
Explore the current state of the DevOps market
Discover the benefits of integrating security into the software development process
Establish the groundwork for a successful DevSecOps transformation
CASBs: A Primer on Securing Your Cloud Environment




Date:

3/29/2018
Sponsors: BitGlass
View archived webinar

Rapid proliferation of cloud services has turned the security landscape on its head. Where firewalls and device management solutions were once enough to protect corporate data, today enterprises must contend with access from unmanaged BYO devices, file sync and share platforms, and new workflows. Traditional security solutions are ill equipped to protect data in this new cloud- and mobile-first environment.

Changes in corporate infrastructure have necessitated a change in approach to security, one that is more focused on data protection across multiple applications. Join Ovum analyst Rik Turner and Bitglass VP of Product Management Mike Schuricht as they explore the challenges of migrating to cloud and widely used solutions like cloud access security brokers (CASBs) that have emerged to solve these challenges.
SD-WAN Security Best Practices: How to Achieve Security and Performance SLAs for Cloud Applications




Date:

3/22/2018
Sponsors: Aryaka
View archived webinar

In today's cloud-centric world, global enterprises are considering SD-WAN solutions that offer reliable connectivity, fast application performance, and best-in-class security, without adding network complexity and extra costs. Join Brian Tokuyoshi, Sr. Product Marketing Manager at Palo Alto Networks, and Randy Barr, Chief Security Officer at Aryaka, to learn how global businesses benefit from a global SD-WAN combined with cloud-based security to improve application performance and protect mission-critical data.

In this webinar, you will learn:
The main challenges in protecting mission-critical applications for the global enterprise
The importance of deploying multiple layers of security to protect business-critical data
Integration best practices that provide global enterprises with enhanced security infrastructure and fast application performance
An interview with Steve Grobman, CTO of McAfee
Top 10 Security Stories of 2018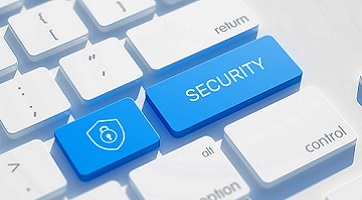 Slideshow archive