Webinar Archives

Webinars are free sponsored educational seminars that are accessed over the Internet. You can register for upcoming Webinars or view archived presentations via the links below.
Top Tips for Blocking pwned

[email protected]

$$wOrds in Your Organization


Date:

10/29/2019
Sponsors: SPECOPS
View archived webinar

Weak and compromised passwords are the leading cause for many data breaches. NCSC and NIST have put out password best practices that recommend moving away from enforcing character composition and password expiry, while emphasizing the use of password blacklists. In this webinar, you will learn:
Common bad password habits
Password best practices
How a full-featured password filtering solution can help
Innovative Application Security For Today's Hyper-Connected Enterprises




Date:

10/3/2019
Sponsors: Cequence
View archived webinar

Today's hyper-connected organizations rely on web, mobile and API-based applications to connect with customers, partners and suppliers across their digital ecosystem. But these applications are also priority targets for two types of cyber attacks that usually result in stolen IP, financial fraud and business disruption. Security teams need to be able to stay one step ahead of these bad actors and stop them in their tracks. Advances in security automation and intelligence now make that possible.

Key topics include:
Introduction to the two types of application attacks
Insight into how these attacks are constructed and executed
Examples of attack objectives and impact on businesses
Research from 800+ customers that have been affected by the attacks
Introduction to Cequence Security's patented AI-powered security platform
IT Security Is Broken – Can Zero Trust Access Fix It?




Date:

8/6/2019
Sponsors: Portsys
View archived webinar

Fixing a broken IT security infrastructure is no longer just a backroom problem – it's now a top boardroom priority. As the breaches at Equifax and the American Medical Collection Agency show, holes in your attack surface can cripple your company's bottom line.

In this webinar, we will focus on what's wrong with IT security infrastructure today and how to quickly implement a Zero Trust Access across the modern hybrid enterprise to fix it.

Key Takeaways:
Critical flaws in security infrastructure
How organizations play right into hackers' hands
Six key questions to ask about your security profile
Three approaches to Zero Trust: identity, data and access
How Zero Trust Access enables digital transformation
Making an Intelligence-led Defense a Reality




Date:

6/26/2019
Sponsors: ThreatConnect
View archived webinar

Intelligence-led defense is not exactly a new term, but few security teams have fully embraced it, despite its proven advantages. Why? The idea of getting started can be daunting. And getting the team behind the necessary changes is hard. In this webinar, we'll explore the challenges of implementation, some tools to overcome them, and the best way to sell the concept throughout the organization.

You'll learn how to:
Overcome common misconceptions of intelligence and demonstrate intelligence to your peers as a process, not just a thing you buy.
Start with the end in mind, with a staged holistic approach to implementing an intelligence-led defense.
Establish intelligence as a measurable service to the rest of the internal security team and executive staff with defined requirements, deliverables, and feedback that drive collection analysis and process.
We'll also talk about technology and services that can help you on this journey.
Considerations in Selecting the Right SD-WAN Solution - The role of service providers and future planning




Date:

6/20/2019
Sponsors: Versa
View archived webinar

Enterprises are being challenged by new business demands to build agile network platforms that can support digital operations and processes. The challenge for IT teams is to develop this flexible network and IT infrastructure to support a shift to cloud-centric applications while also reducing operational cost.

Enterprise IT departments need to ensure secure application delivery anywhere, with a high level of performance for critical business applications. The expectation is to provide continuous, high-quality, secure connectivity that extends out to remote sites, to mobile users, and to business partners that access applications hosted in a multicloud environment of private data centers and public software-as-a-service (SaaS).

Software-defined wide-area networking (SD-WAN) and virtualized network functions (VNFs) hosted on commercial off-the-shelf hardware are changing the economics and the architecture of the wide-area network (WAN). These new platforms make the network more dynamic and support enterprises in managing their operations with policy-driven application security, application visibility, application-aware routing, and application performance guarantees.

In this webinar, Ovum's Rik Turner discusses considerations for enterprises choosing a SD-WAN solution, in particular when considering outsourcing SD-WAN management to a service provider, and how to future-proof those decisions.
Levers of Human Deception: The Science and Methodology Behind Social Engineering




Date:

6/18/2019
Sponsors: KnowBe4
View archived webinar

No matter how much security technology we purchase, we still face a fundamental security problem: people. This webinar will explore the different levers that social engineers and scam artists pull to make us more likely to do their bidding.

Join Erich Kron, Security Awareness Advocate for KnowBe4, provides fun and engaging examples of mental manipulation in everyday life: from the tactics used by oily car dealers, to sophisticated social engineering and online scams. Additionally, we'll look at how to ethically use the very same levers when educating our users.

Key Takeaways:
The Perception Vs. Reality Dilemma
Understanding the OODA (Observe, Orient, Decide, Act) Loop
How social engineers and scam artists achieve their goals by subverting OODA Loop's different components
How we can defend ourselves and our organizations
Risk Buy-Down: Why Data Security is a Must




Date:

4/23/2019
View archived webinar

With cyberattacks inevitable and data breaches highly likely, companies are evaluating their investment in security by their ability to reduce risk. While endpoint and network security continue to grow, and identity management technology becomes well-established, securing data itself must be front and center of enterprise strategy. As threat actors continue to find ways through the corporate edge and to hijack the accounts of legitimate users, protecting sensitive data and ensuring that authorized data activity is appropriate are the cornerstones of mitigating risk.

Join this webinar on April 23rd at 11am ET and learn:
What is the most effective way to mitigate data breach risks
Why does security have to be data-centric
What are the shortcomings of perimeter-based security and IAM tools
How to enhance perimeter security, IAM, DLP, SIEM with modern database security
Avoiding the Security Pitfalls of SD-WAN and Network Modernization




Date:

4/9/2019
Sponsors: OPaQ
View archived webinar

Companies of all sizes are modernizing their networks to meet today's business demands. These networks need to be increasingly high-performance, cost-effective, and flexible. The benefits of SD-WAN are indisputable. However, security is the top network concern for companies – and for good reason -- security needs to keep pace with the changing network. Many network modernization solutions such as SD-WAN are creating critical security vulnerabilities that must be addressed. By attending this webcast, you will:
Understand what top security vulnerabilities are plaguing companies as they modernize their networks
Learn how critical security vulnerabilities can be easily addressed with security-as-a-service
See how cloud and automation are enabling companies to simplify their ability to modernize their networks and security
Increase Operational Efficiency with Security Automation




Date:

3/28/2019
View archived webinar

Ask anyone and you'll hear that most security teams today are facing the same issues: increasing attacks, the expanding security talent shortage, and a seemingly insurmountable volume of data. If this sounds like you (or your CISO), it's time to give security orchestration and automation a serious look.

Join us in this webinar to learn how automation can help you evolve your security strategy for the challenges you face today (and tomorrow). By augmenting your capabilities and integrating into your existing tech stack, you'll increase your team's efficiency and level-up your security program to improve your overall security posture.
Leveraging a Risk-Based Approach to Vulnerability Management to Unify Security and Operations




Date:

2/20/2019
View archived webinar

Hear from security industry expert from Ovum on moving from silos to collaboration across security and IT teams.

For years organizations have leveraged traditional Key Performance Indicators (KPIs) to define success in their Vulnerability Management programs. Unfortunately, this often pitts the security team, who drives the assignment of work, against the overloaded operations team, who performs the work, against one another. The transition to a risk-based approach offers many benefits including more effective communications, a shared understanding of priorities, and a unified sense of purpose. These benefits enable security and operations teams to truly work together to improve the effectiveness of your Vulnerability Management program.

What you will learn:
What will replace KPIs and why
How risk can be calculated beyond what your vulnerability scanners provide
How to formalize a risk-based approach to vulnerability management with Key Risk Indicators (KRIs) as your foundation
Why building workflows into your security and operations team processes reduces time, effort and results in building collaboration
Avoiding the Security Pitfalls of SD-WAN and Network Modernization




Date:

2/12/2019
Sponsors: OPaQ
View archived webinar

Companies of all sizes are modernizing their networks to meet today's business demands. These networks need to be increasingly high-performance, cost-effective, and flexible. The benefits of SD-WAN are indisputable. However, security is the top network concern for companies – and for good reason -- security needs to keep pace with the changing network. Many network modernization solutions such as SD-WAN are creating critical security vulnerabilities that must be addressed. By attending this webcast, you will:
Understand what top security vulnerabilities are plaguing companies as they modernize their networks
Learn how critical security vulnerabilities can be easily addressed with security-as-a-service
See how cloud and automation are enabling companies to simplify their ability to modernize their networks and security
12 Ways to Defeat Two-Factor Authentication




Date:

2/5/2019
Sponsors: KnowBe4
View archived webinar

Everyone knows that two-factor authentication (2FA) is more secure than a simple login name and password, but too many people think that 2FA is a perfect, unhackable solution. It isn't!

Join Roger A. Grimes, KnowBe4's data-driven defense evangelist and security expert with more than 20 years of experience, for this webinar where he will explore 12 ways hackers can and do get around your favorite 2FA solution.

The webinar includes a (pre-filmed) hacking demo by KnowBe4's Chief Hacking Officer Kevin Mitnick, and real-life successful examples of every attack type. It will end by telling you how to better defend your 2FA solution so that you get maximum benefit and security.

You'll learn about the good and bad of 2FA, and become a better computer security defender in the process, including:
12 ways hackers get around two-factor authentication
How to defend your two-factor authentication solution
The role humans play in a blended-defense strategy
Top 10 Security Stories of 2018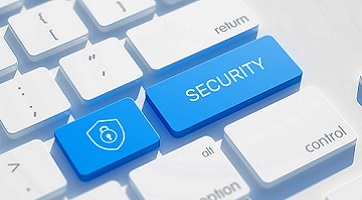 Slideshow archive