Upcoming Webinars

Webinars are free sponsored educational seminars that are accessed over the Internet. You can register for upcoming Webinars or view archived presentations via the links below.
Increase Operational Efficiency with Security Automation




Date:

3/28/2019 11:00 am New York / 3:00 pm London
More information and registration

Ask anyone and youíll hear that most security teams today are facing the same issues: increasing attacks, the expanding security talent shortage, and a seemingly insurmountable volume of data. If this sounds like you (or your CISO), itís time to give security orchestration and automation a serious look.

Join us in this webinar to learn how automation can help you evolve your security strategy for the challenges you face today (and tomorrow). By augmenting your capabilities and integrating into your existing tech stack, youíll increase your teamís efficiency and level-up your security program to improve your overall security posture.
Avoiding the Security Pitfalls of SD-WAN and Network Modernization




Date:

4/9/2019 11:00 am New York / 4:00 pm London
Sponsors: OPaQ
More information and registration

Companies of all sizes are modernizing their networks to meet todayís business demands. These networks need to be increasingly high-performance, cost-effective, and flexible. The benefits of SD-WAN are indisputable. However, security is the top network concern for companies Ė and for good reason -- security needs to keep pace with the changing network. Many network modernization solutions such as SD-WAN are creating critical security vulnerabilities that must be addressed. By attending this webcast, you will:
Understand what top security vulnerabilities are plaguing companies as they modernize their networks
Learn how critical security vulnerabilities can be easily addressed with security-as-a-service
See how cloud and automation are enabling companies to simplify their ability to modernize their networks and security
An interview with Steve Grobman, CTO of McAfee
Top 10 Security Stories of 2018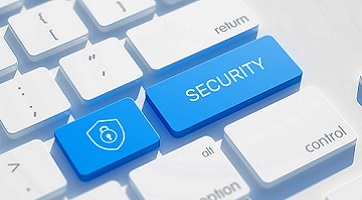 Slideshow archive